EARTHING DEVICE MEASUREMENTS
The purpose and benefits of measuring
For safety reasons, the protective functions have to work properly in case of failure. By measuring, you can make sure that for example corrosion, ground frost and expansion or medication projects have not weakened the earthing capacity.
The earthing design plan is updated upon measuring. An up to date earthing design, easily shows the relevant information about the earthing system. This is helpful for planning expansion- or modification projects.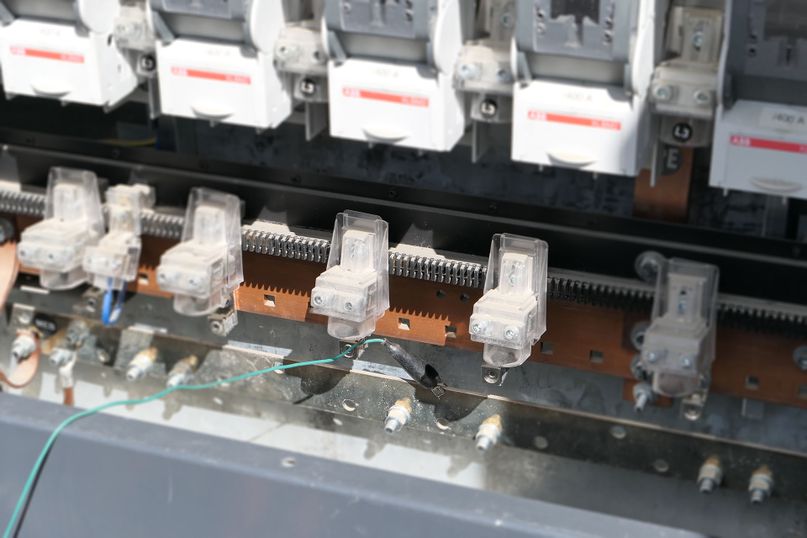 Earth grounding resistance measuring of transformers
We measure the earth grounding resistance of transformers as is required before use and usually every 6 years after that (SFS6001-NA.13).
During winter this can be impossible due to ground frost. If this is the case, we define a calculated grounding resistance value for proceeding. The transformer is ready for use based on this value. A new measuring must be done as soon as possible after the ground frost has melted, one year after the installation at the latest
We conduct a fall-of-potential measurement, which is the most reliable method if done right. The measuring requires that the distance between the power supply spike and the transformer is 200 meters, and that no other earthing exists in that area.
Mittauspöytäkirjastamme ilmenee maadoitusvastusarvo ( Ω) , sekä maaperän johtavuusarvo ( Ω m). Maadoitusvastusarvon lisäksi tarvitaan kohteen maasulkuvirta ja laukaisuaika. Näillä tiedoilla voidaan laskea kohteen maadoitusjännite.

Mikäli vaadittu kosketusjännitearvo (2*UTP) ei toteudu, annamme suosituksen, millä kuparimäärän lisäyksellä (m) tai laukaisuajan lyhentämisellä (s) sallittu UTP arvo voidaan saavuttaa.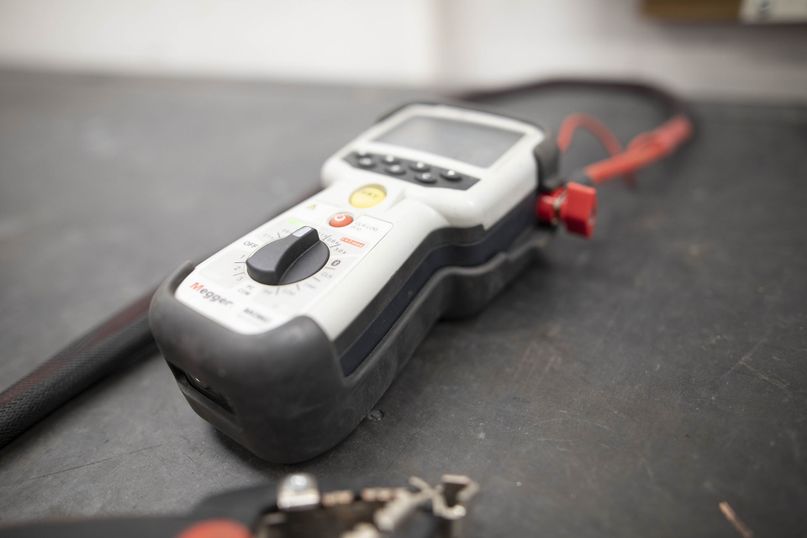 Insulation integrity testing of earthing devices
You need to inspect the condition of the earthing devices regularly, usually every six years, which means that earth grounding resistance measurements can be done every 12 years. The owner is obliged by law to make sure that the power distribution system is in the condition that is required. One of the owner's most important tasks is to make sure that the earthing system is in the condition described in the original plan, throughout its life cycle. A proper earthing system makes the best foundation for safety and functionality.
Over the years, an insulation integrity testing method that uses a 100 A current has developed.
However, this method requires special measuring equipment, an experienced tester and knowledge of how to interpret the test results. This method needs a layout plan, which shows the structure of the earthing system and the placements of wires and joints. The measurement points and their values are added to the de measurement protocol. According to this protocol, we write a report on the condition of the earthing system and possible flaws and defects.